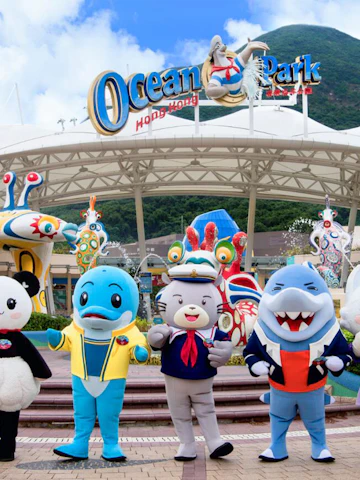 Enjoy skip-the-line entry into Ocean Park, Hong Kong, a beloved attraction that promises a good time to all.
Make your way in and out of the two main areas, the Summit and the Waterfront, each decked with rides and attractions.
Whiz up on the Thrill Mountain, explore Marine World and walk through the Rainforest, all at the Summit.
Pay a visit to the Amazing Asian Animals, explore the Pacific Pier, and Whiskers Harbor, all at the Waterfront.
Wave at friendly sea lions and Giant Asian Pandas, each in their well-established habitats.
Hop onto a cable car and tread along different zones, showing you magnificent panoramic views of the park.
All visitors are required to fulfill the Vaccine Pass requirement and use the "LeaveHomeSafe" app to scan the venue QR code before entering Ocean Park.
All visitors must make online reservations here for their visit date after purchasing the general admission ticket. The system will release booking quota for the next 14 days at 5pm every day for visitors to make online reservations. All visitors are required to make an online reservation that includes health declaration prior to their visits.
These tickets can't be cancelled. However, you can use them any time until 31 December, 2022.
These Tickets are valid until 31 December, 2022.